Local time

3:38 AM
Joined

Apr 25, 2015
Messages

1,163
Reaction score

786
Location
I'm at that point of vapor lock (joys of modern fuel and hot Florida) where I'm running a factory-style 1/4" fuel vapor return hard line down my framerail, with the now-popular Wix 33040 (or 33041 if you're on 3/8" lines) just before the carb, and plans for a 1/4" return through the sender. Basically, a good combo to keep hot vapors from creating vapor lock - based on comments from a few members here and many other enthusiasts around the internet who've farted around with this issue.
This said, I'm at the point where I need to slide in a bit of 1/4" line through a new hole on the sender. Easy enough. I'm also not too concerned about getting the fuel vapors off the sender so it's safe to solder - I figure enough time letting the vapors evaporate outside and a bit of CO2 sprayed through the hard line ought to cover it.
But there's not much room on this thing - and importantly, I'm concerned about the plastic isolated sender connector. Short of a wet rag, are there any suggestions that those who've done this before might recommend?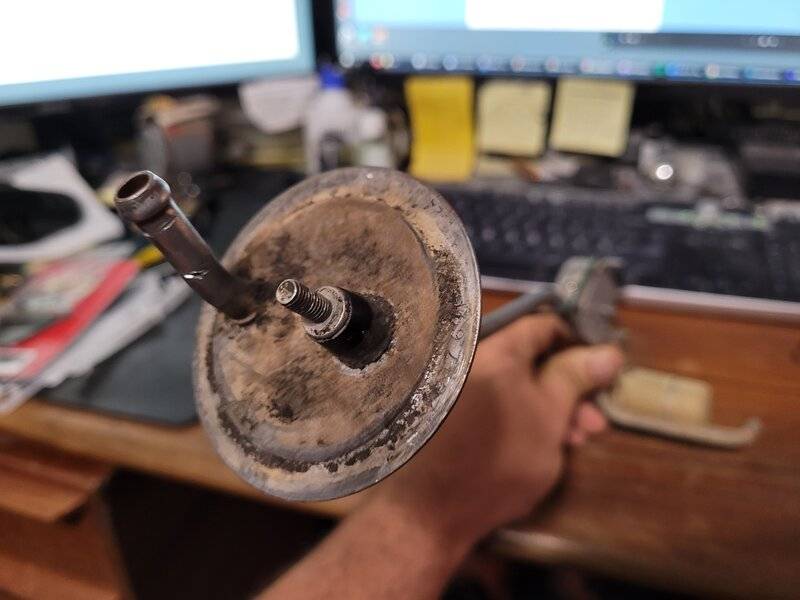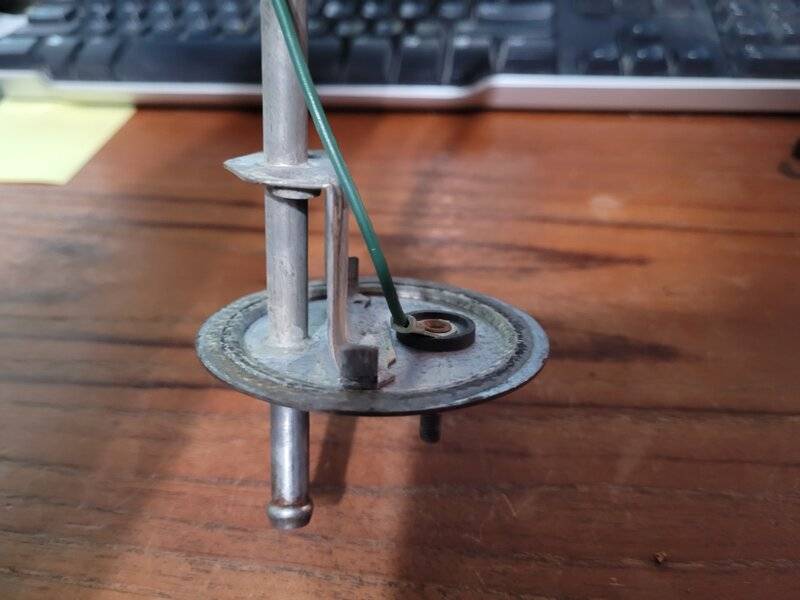 Also - just to get this in before anyone suggests it:
No, not interested in replacing with a repop sender - I went out of my way to replace the repop with an original because of the oft-repeated issue of the float resistor's mismatch with the factory gauge OHM range. I've even repaired the resistor unit in this one. Plus, the stud on the repops seem undersized - the pigtail always seemed loose when installed (not so on the original). Of course, the steel disc at the lock ring is paper thin as well, just like the bad ring repops themselves. Put simply, the repop senders are poopie in my book, and I won't use one. Also, the only ones with 1/4" returns are the 3/8" versions for 440 cars - I'm running stock 5/16 lines and have no reason to replumb the entire thing or introduce unnecessary potential leakage points with a step down fitting.
I know it's an option, but I'm not really that keen on plumbing the vapor line to the filler neck. Wouldn't be surprised if this fills with gas regularly on a fairly full tank during normal acceleration.
Also don't want to do the crush-fit tank bung out there. Not keen on something that probably results in at least a few metal shards in the tank, has a rubber gasket that will probably go bad eventually, and - most importantly - isn't removable.
-Kurt