Local time

1:15 AM
Joined

Aug 26, 2021
Messages

109
Reaction score

173
Location
I've had my '72 a little over a year now, and things have really started to snowball, so I figured I'd take a swing at a build thread. Follow along if you want to see an engineer over-engineer and over-think every possible thing in his very non-numbers matching bucket list car. I've got some catching up to do to get to its current state, but I'll let the posts do that in their own time.
I wasn't in the market when I saw this thing pop up on marketplace, but it was in my backyard and one of the top of my list of must-have body styles. The photos left quite a bit to be desired, and more than a few unanswered questions about the quality of restoration under some fresh red paint, but there was a fairly decent amount of good parts listed in the ad, and close enough to run up for an afternoon test drive. 400, Eddy heads, decent cam, 727, and sure-grip 9.25 checked some pretty good boxes for me, so I set up a visit.
Sale ad photos (complete with the worst wheel selection I've ever seen):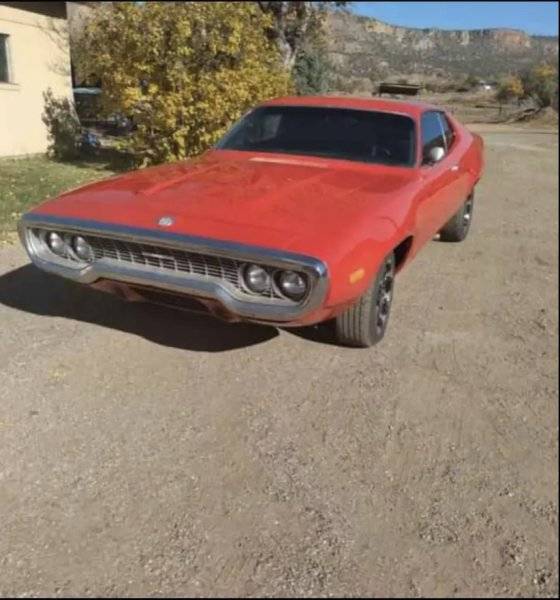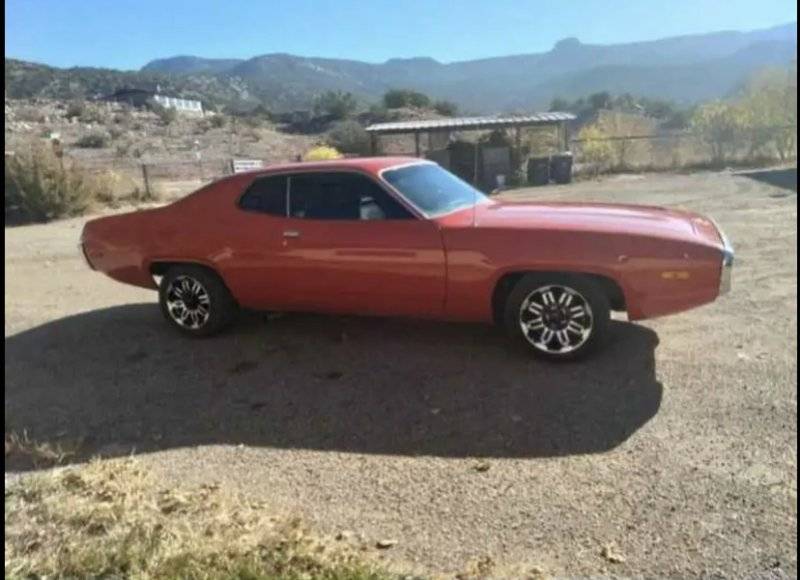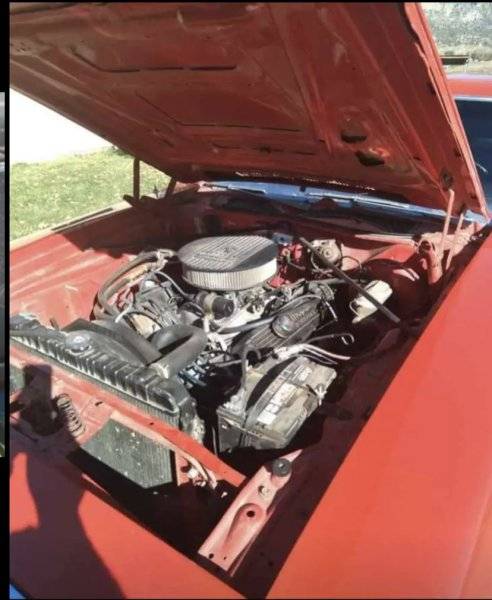 The car was about 40 miles away, so I hopped in my poor man's B-body and went for a look:
I was pretty impressed with what I saw. Body was clean and straight, a bunch of good parts had been thrown at it, it ran and drove good, and he was willing to come off the price, so we struck a deal and I went back to pick it up a few days later with the help of a friend.
Part of our deal was he kept the wheels/tires, and I brought the set off my project Volare to get it home.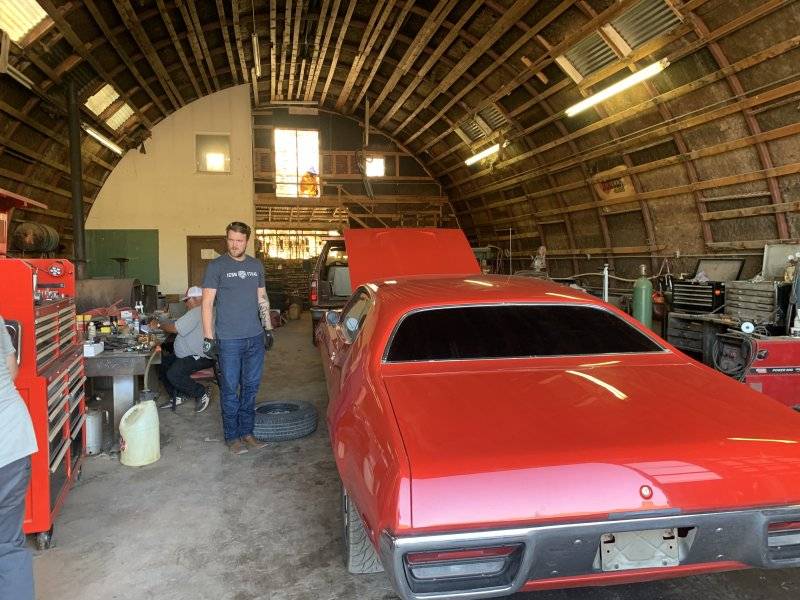 4.10s made for a bit of a jaunt highway rolling back home, but it was all smiles all the way, and we stopped to grab some burgers before heading home to meet the rest of the family.