Wife Lisa and I attended the local Rogersville Cruise-In today. Fred the GTX in fine kettle as always...
About this Mopar:
Year

1968
Make

Plymouth
Model

GTX
Fred the GTX - y'all know him.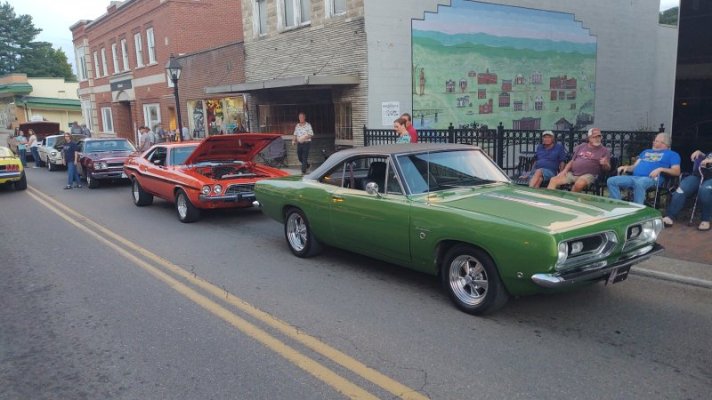 Check this out - we have videos!
(Yes, I need to learn how to edit videos one day...)
By the way, there is a Boss 429 Mustang in the video and it's the real deal!