Life is full of turns. Build your car to handle.
FBBO Gold Member
Local time

10:12 PM
Joined

Apr 13, 2012
Messages

33,265
Reaction score

114,719
Location
One of my goals for my cars is to build them to take the "abuse" that late model daily driver cars can take without trouble.
Oil leaks, charging issues, alignment problems and road noise seems to be some of the issues that we classic car owners deal with but this time of year, the risk of overheating seems to be at the top of the list.
So far, today has been the hottest day of the year. We had a few days over 115 last September but this was the high today. Not much for humidity here but still more than Arizona....
I hadn't driven "Ginger" in well over a month, before I broke my shoulder. The car has a Tremec 5 speed so I needed my left shoulder to be adequate to steer the car while I shifted. Automatics are easier to drive but this car is more fun!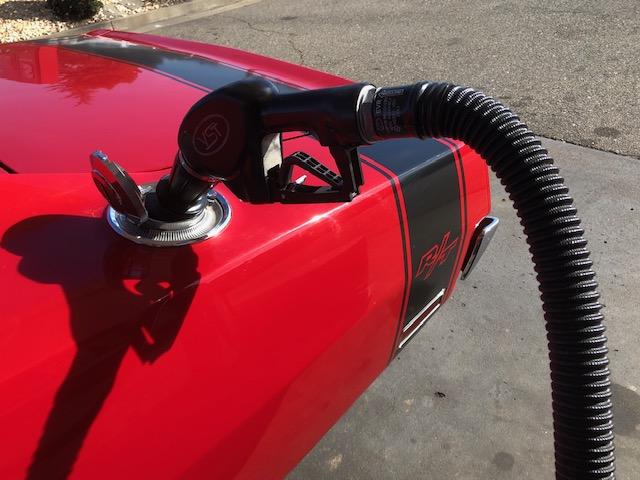 I was out and about, enjoying the drive. This transmission is great even at easy shifting, cruising type driving. It feels like a late model car with the hydraulic clutch and smooth shifter design. I don't drive this car easy all the time. I like to rap it up and hear the exhaust humming. The down rev as I upshift is intoxicating.
Free flowing traffic or stuck at lights, the temp stayed within a narrow range. ZERO detonation even with 6 week old (or older) gas and high temps.
I now have the same radiator and similar shroud in my other Charger after having trouble with a Griffin and no shroud. I'm hoping that the overheating problem I had on the freeway is a thing of the past. I simply stumbled into good luck with this combination. I've seen some people struggle to keep their cars cool even with quality parts.
How is your cooling system holding up in the heat?