Local time

10:19 AM
Joined

Nov 4, 2014
Messages

27
Reaction score

49
Location
Hey everyone, I just wanted to share my recent installation of the new Dakota Digital RTX cluster in my 1968 Plymouth Satellite. First off, I am not a mechanic, so it took me a few days to get it all done, but I took my time and cleaned up stuff along the way and got it finished to my standards. If I had to do it all over again with the knowledge I have now, I would say I could probably knock it out in about 4 hours.
Step one: Remove everything from the box and identify all of the parts.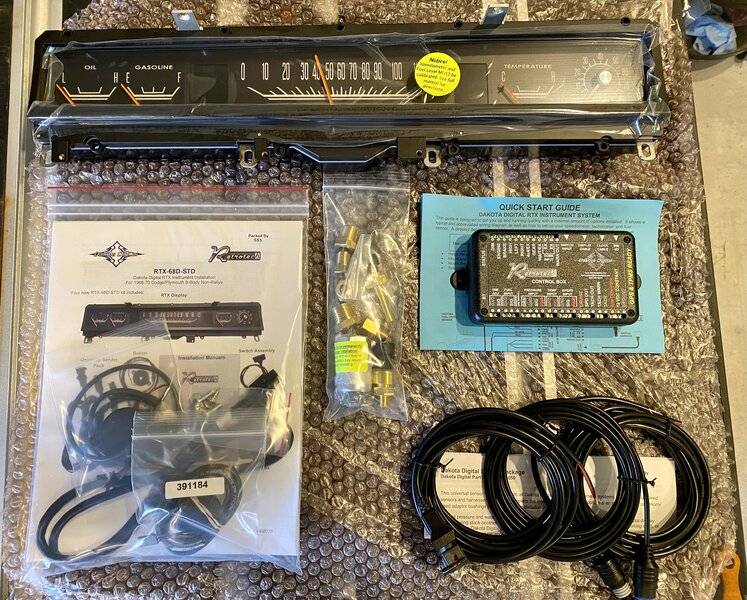 Step two: Remove the existing oil pressure sensor located on the top rear of the engine (440). This was a GIANT PITA since it is nearly impossible to reach, let alone get a wrench back there. After about 2 hours and several cuss words, I finally got the old one out.
Step Three: (what I did) Attach the new oil pressure sensor to a 4" brass rod so you can easily get to it in the future. Screw-in and push wire through the firewall.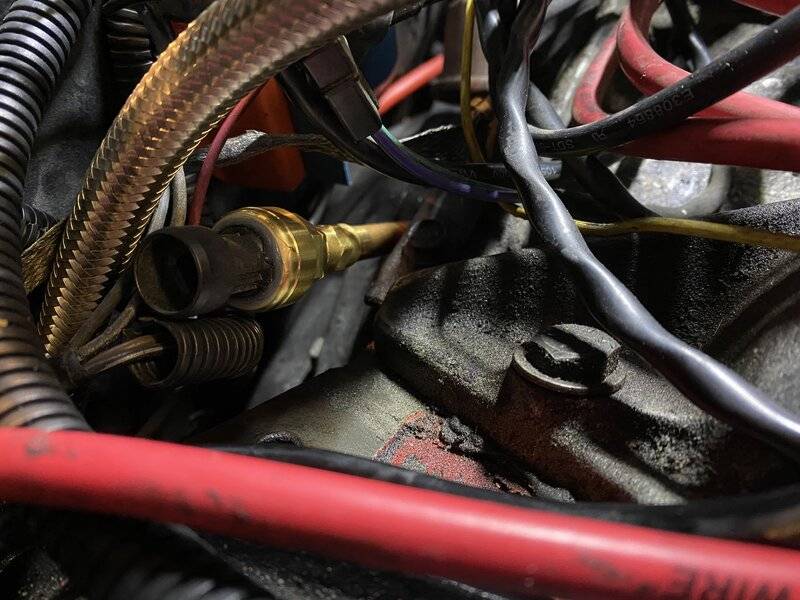 Step four: Remove the existing water temp sensor and install the new one. Word of advice: use Teflon tape, or you could have a leak as I did. Run wire neatly back through the firewall.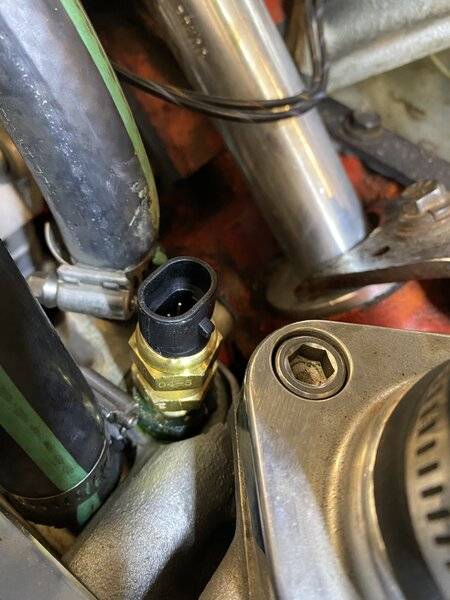 Step five: jack the car up, remove the speedometer cable, replace it with the new sensor, and run wire through the firewall. My cable runs close to the headers, so I wrapped it with fiberglass heat shielding.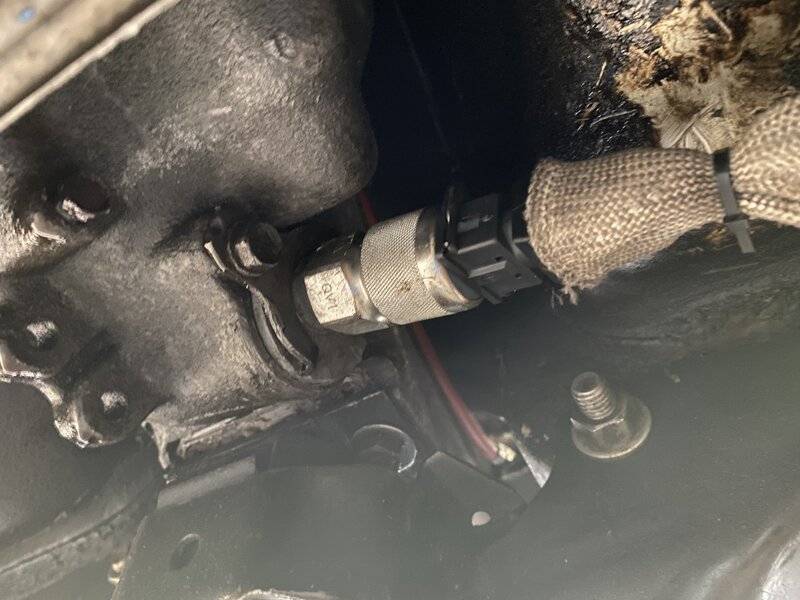 Step six: Remove the lower dash pad and switch panel. If you've never done this before, prepare yourself for a challenge. There are six dash pad screws; some are very difficult to reach. Be careful removing the switch connectors - you don't want to rip any old wires out of the connectors and take pictures, so you know how they go back.
Step seven: Unscrew the cluster to pull it out and CAREFULLY unplug the main harness, then unscrew the power and negative cables. 3 of the harness pins broke off the circuit board as I removed mine (oops).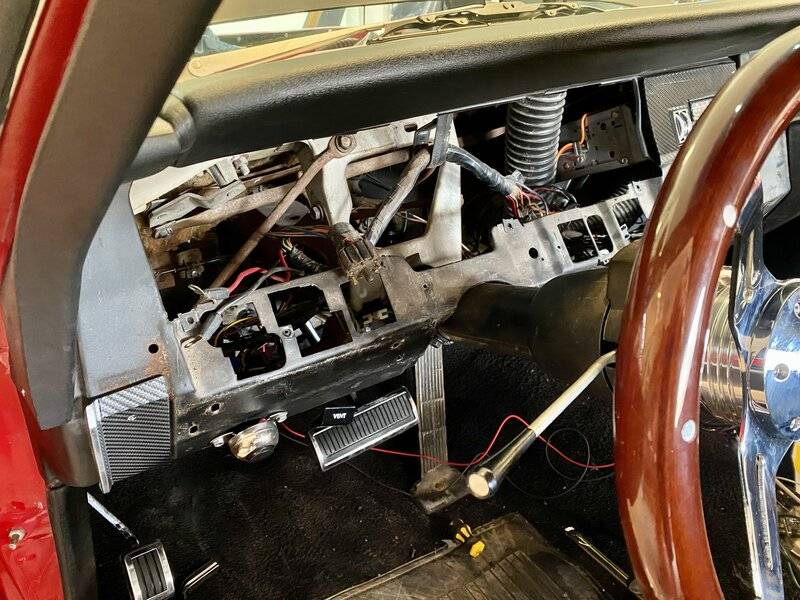 Step eight: End-cap the pos and neg dash cable and begin inspecting and identifying the wires you will need to tap into. I used T-connectors, which seemed to work pretty well for me but do whatever you prefer.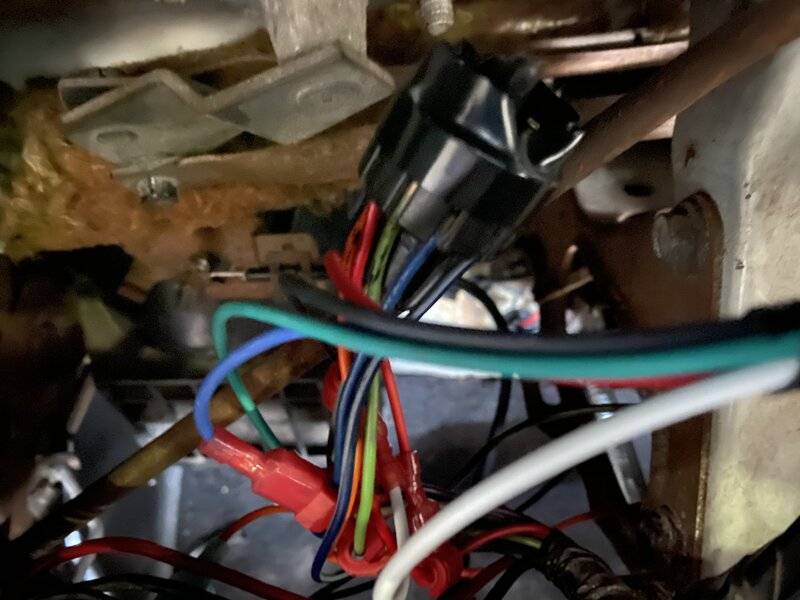 Step nine: Take your time to neatly loom and run your wires to where you will mount the brain box. I chose to use heavy-duty Velcro and stick to the underside of the radio.
Step ten: Connect all your wires and sensors to the brain box and securely mount to your desired location.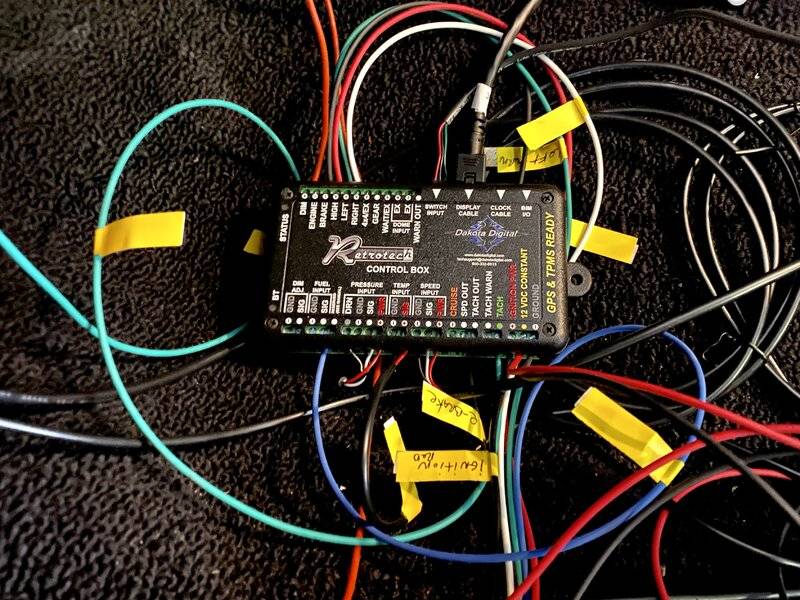 Step eleven: Mount the new cluster, switch and alarm buzzer and test everything out before putting the dash back together.
Step twelve: Drive the car for one mile to calibrate the speedo.
I'm sure I missed a step or two, but hopefully, this is enough information to give you the confidence to take it on. Like I mentioned at the begging of the post, I am not a mechanic, so anyone with some ability can do it. I can't express enough how happy I am that I did this. The technology and ease of installation are truly remarkable, and it looks incredible too. People balk at the $1500 price tag, but it was worth every penny if you ask me it.