Local time

6:55 PM
Joined

Aug 21, 2019
Messages

352
Reaction score

601
Location
Hi guys and gals. Thank you again for my welcomes on my introduction page! You are all very kind. For those that have not read my three page ramblings in the Welcome Wagon forum, I've been looking for a B Body and finally, this weekend in October 2019 I found one. I am a 12 year long classic VW guy, so this shift over to late 70's Chrysler products is going to be a very different world for me, so this forum and your help is VITAL and APPRECIATED! Thanks in advance!
I guess this a story/blog/renovation thread, I hope it's enjoyable.
In the 80's, when those American action shows were super popular, The A Team, Knight Rider, Hunter, Dukes of Hazzard, and movies like Smokey & The Bandit, Cannonball Run and all that crazy madcap caper stuff...I was about 8. I was born in a small country town in England, so all these big American V8's drifting and crashing around excited me so much - a far cry from the smaller less grand cars we had in Blighty. Suffice to say, I spent my Saturday afternoons sitting in front of a terrible quality TV gazing in amazement at these shows, and being a little car guy, wondering what on earth these things were...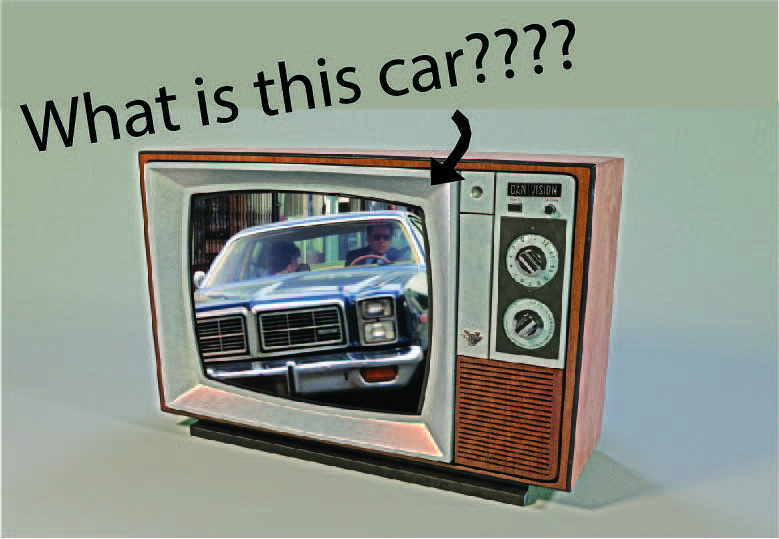 I had no idea. I knew the General Lee was a Charger, and KITT was a Trans Am. These police cars, that kept up with the hero cars easily (even with the commonly portrayed idiot Sheriff behind the wheel) but were destroyed in an undignified way EVERY SINGLE TIME, had me guessing constantly. I wanted one. I wanted one so bad. What the heck kind of car is it?? My folks had no idea, they are not car people. My little school friends knew less than I did, plus they all wanted the General, or the A Team Van, or the Trans Am. I wanted that cop car, but I didn't even know what it was. The internet didn't exist, and being 8, I had no clue where to start finding out about this. Books, yes! Where do I find a book that specific? A "Motorists Bookstore" is where. There was one in South West London, but I wouldn't find that for another twelve years.
I had a lot of toy cars, and Matchbox cars got me pretty close. I had one similar to the one below, that said "Plymouth Gran Fury" on the underside of it. But it wasn't quite right, something about the body shape wasn't the same. I was a very observant little boy with cars, and I thought, in my little 8 year old brain, that maybe it's a different Plymouth. But I had no way of confirming this.
Fast forward ten years, I had left my silly nowhere town, and moved to the big smoke of London. Discovered girls, beer, and passed my driving test which at the time was the most important thing I had to do, aside from finishing school, and played drums in a band around the buzzing music scene of London. In the back of my mind, the car was still there. But I still didn't know what it was.
Time for my first car. Now remember, I was 18, and dumb.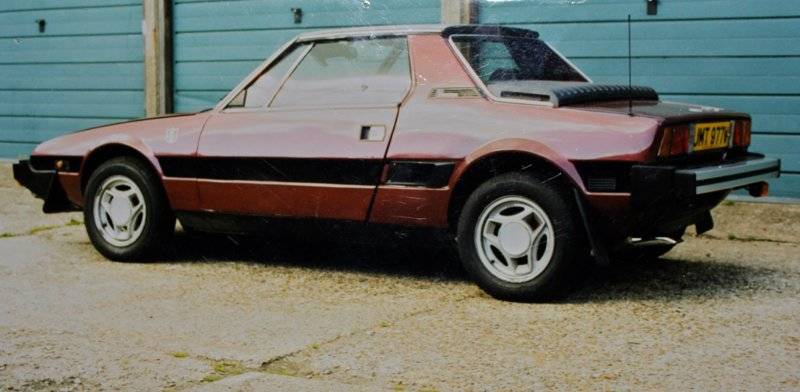 A 1980 Fiat X1/9. It was, as I learned the hard way, awful. I drove around in that thing regularly. Not all the time, because it spent most of its time in my ownership, broken down. But what I did find on my travels around South West London was that "Motorists Bookstore" I mentioned earlier. It was in Barnes, SW London, and it was fantastic! A small bookstore with just books of cars. All kinds. Every kind of car you could imagine there was a book about it. Browsing around I found a cop car book, and Praise The Lord I finally saw that cop car I've been trying to know about. It said 1978 Dodge Monaco, and a picture of exactly what I had in my head for ten years! A 1978 Dodge freaking Monaco!! It's fantastic. I had to have one.