Local time

7:06 PM
Joined

Oct 23, 2012
Messages

6
Reaction score

16
Location
As soon as I got my license in 1978, I immediately started the search for my MOPAR. I grew up in my father's dark blue 1970 Duster with a 225 slant six which we had when I moved to California in 1974. It was fairly stripped down as I remember the swing-out rear windows. I was somewhat obsessed with MOPAR and studied my bible at the time the "Peterson Complete Book Of Plymouth Dodge Chrysler." After ruling out a white 1957 Chrysler 300C for sale across the Bay and a gold 1967 GTX with Torq Thrust wheels also from across the bay, I happened upon a blue 1968 Coronet R/T 440 Torqueflite with white vinyl top just in the next town over in Los Altos. The car had power steering and power brakes. There was a white interior including the door panels and a center console. No other major options. The owner used it to tow a trailer which he no longer needed.
My best friend in high school lived up in the hills and his Tech CEO father had just gotten him a brand new blue 1978 Trans-Am. The first order of business was to race down Foothill Expressway where I proceeded to leave him in my dust. That was despite being handicapped with what turned out to be a bent front wheel that shimmied the whole front end and a plume of steam that emanated from my radiator. The radiator was fixed and next up was a full set of mag wheels where I chose a set of 15x8 aluminum Hurricane wheels with G60-15 raised white letter "National XT Renegade Radials" at all four corners. I hadn't heard of this brand, but I liked the look of the bold lettering on the tires. The car now drove fantastic! Very smooth on the road and handled excellently, at least as good as my friends Trans-Am (although in part that may have been due to my driving skills at the time.)
When I bought the car, it had a Challenger front seat on the drivers side and a torn original seat on the passenger side. On a trip to the wrecking yard in East Palo Alto, I was fortunate to find a wrecked Challenger with an exact matching white passenger seat. It had a rip on the edge of the seat which was easily repaired with a curved needle as if it were never there. Then an under-dash Pioneer FM-Cassette player with a pair 6x9 coaxial speakers in the rear package shelf and an upgrade to new drivers for the aftermarket 5 inch speakers that were already in place in the doors and I was set...!!! Chuck Mangione's "Feels So Good" never sounded so good...
Fast forward a few years and I took the car with me for my first year at college where I was lucky to have an assigned large underground parking space in my apartment building. But the rest of my time there I had to keep the car at my parent's house. Originally it was in the garage, but then it was displaced to the driveway as in the pictures below.
One last story... When my cousin came to visit, probably during my Junior year in college, I took the car for a tune-up and service to a shop on Woodside Drive. When we picked up the car, when I turned onto the uphill onramp onto the 280 from Woodside, I gunned it and the torque completely SHEARED OFF the sidewalls of BOTH rear tires!! After towing back home, I took off the rear wheels and brought them to the tire store for replacement. Matching raised white letter "National XT Renegade Radials" were no longer available so instead I got a set of Dunlop GT Qualifiers. I bought a set of four and kept the two destined for the front in the trunk. Then the car went back to the driveway where it stood. I did drive it while at home for the summer before my senior year and it was as powerful as ever.
UNFORTUNATELY, after I left for the East Coast for medical school, I foolishly acquiesced to the decision to donate the car to charity (Can you believe that..!!! What a bad decision...!!!). I vaguely recall receiving a note and a picture from the eventual new owner saying that he removed the vinyl top, added a white bumble bee stripe and replaced the wheels with Crager SS's. I vaguely recall that the car may have wound up in the Sacramento area. I have no idea what my VIN was, but the license plate when I had it was CA 363 NGK as seen below.
Even to this day, I think the color combination, wheels and tires on this car when I had it look amazing and if I had it back or got a replacement, I would redo it exactly the same way.
Any info on the whereabouts of this car would be appreciated... Thank you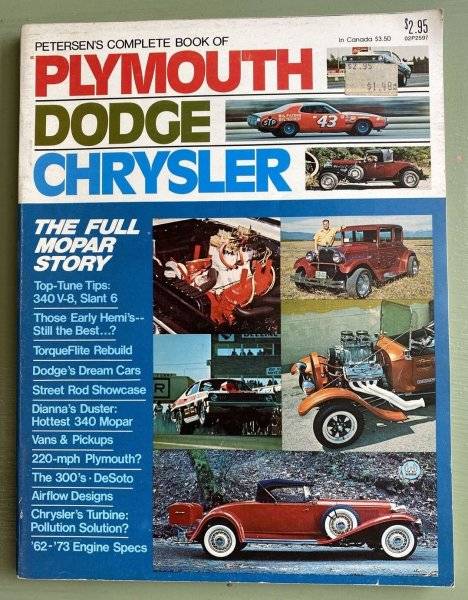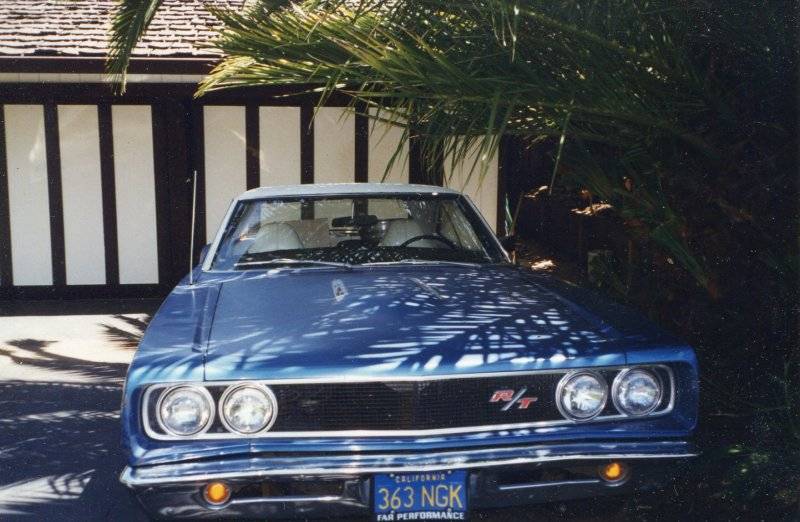 Last edited: