FBBO Gold Member
FBBO Gold Member
Local time

12:07 AM
Joined

Jan 29, 2018
Messages

15,811
Reaction score

45,839
Location
I cut a piece of roll magnet that would fit in the socket and stuck it in.
Now the nut doesn't fall out! Took a couple of tries, but I managed to get it started on the stud by hand with a 12" wobble extension. Then tightened it up, again with the air ratchet being the only way to turn it.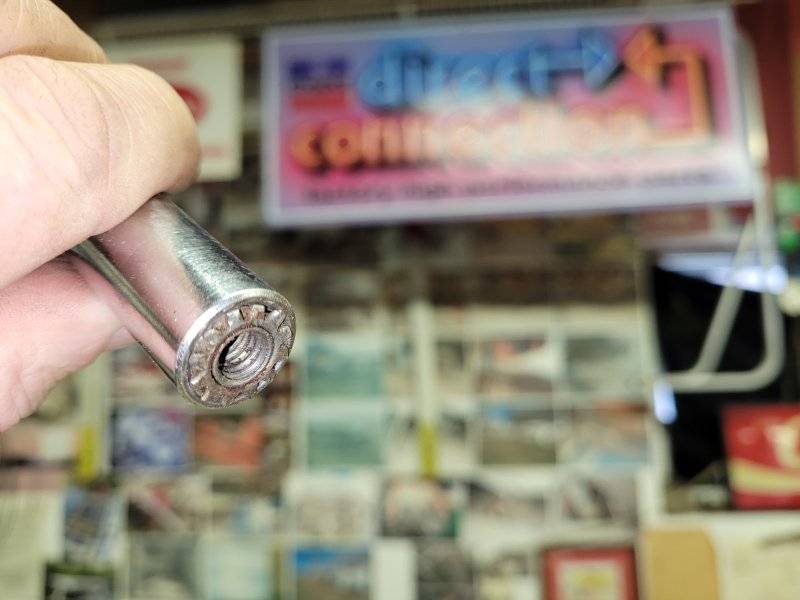 All hooked up and a few slow pushes on the pedal hoping fluid will get the bit of air out of the top of the brake line and back into the master. And success !
In place and the brake line hooked up quickly so no fluid was lost. All tightened back up and looking much better. Main thing I hope is that it doesn't leak and works good. Also centered up the steering column outer tube with the shaft while I was under the dash.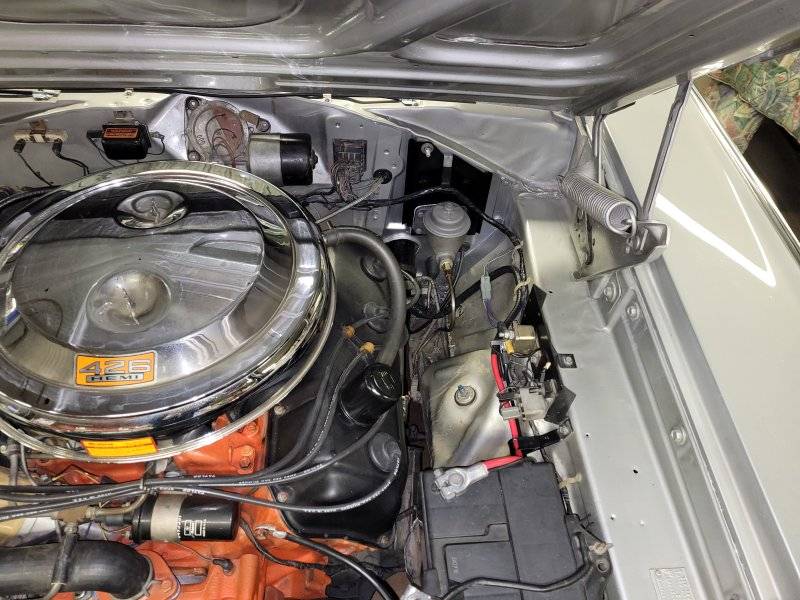 Last edited: