FBBO Gold Member
FBBO Gold Member
Local time

4:56 PM
Joined

Jan 29, 2018
Messages

15,814
Reaction score

45,849
Location
8 months of seaching, from time to time, and this kit popped up on ebay to rebuild the master cylinder... or so I hope. Stated it was for a 1" bore so I took a shot that it is correct, for 20 bucks + 15 shipping!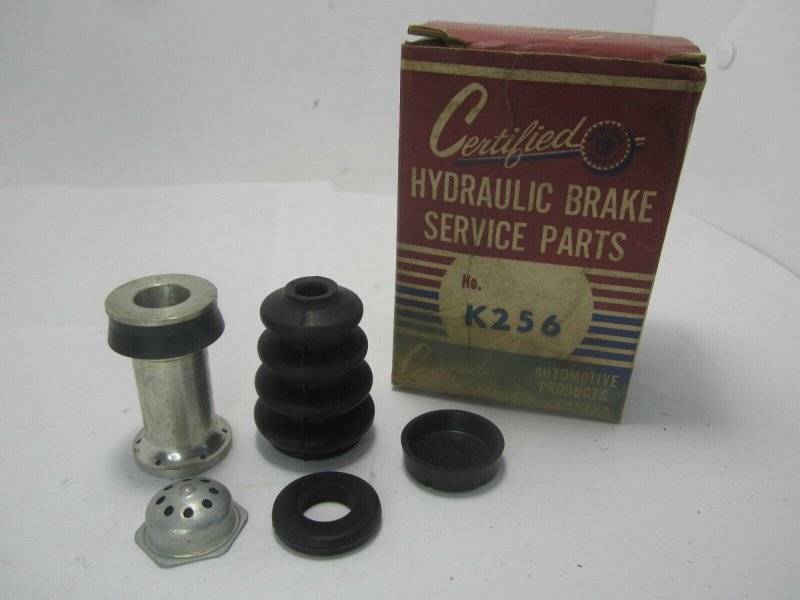 From the FSM the parts look correct in the kit.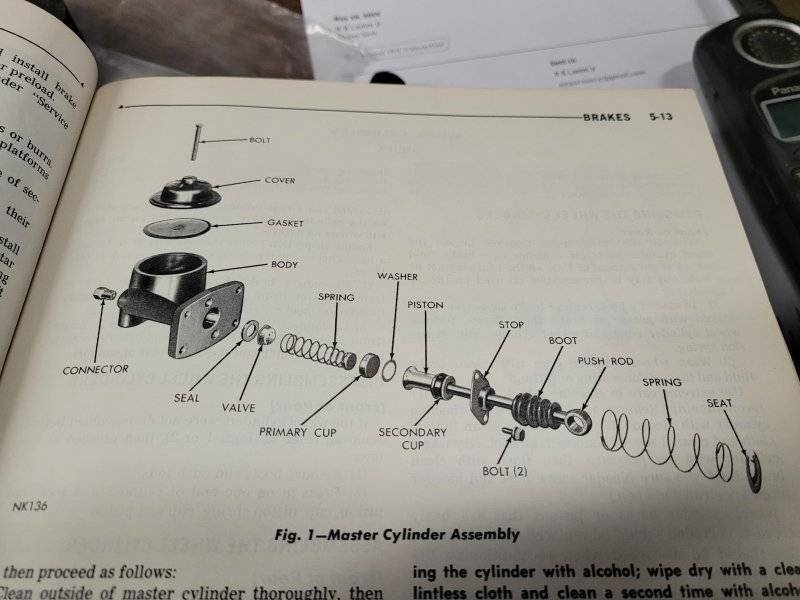 Another what "gearwrenches" were designed for. Removing the brake pedal to master cylinder push rod bolt. 3/4" on the head, 5/8" on the nut.
Now to get the 4 x 1/2" nuts that hold the master in place.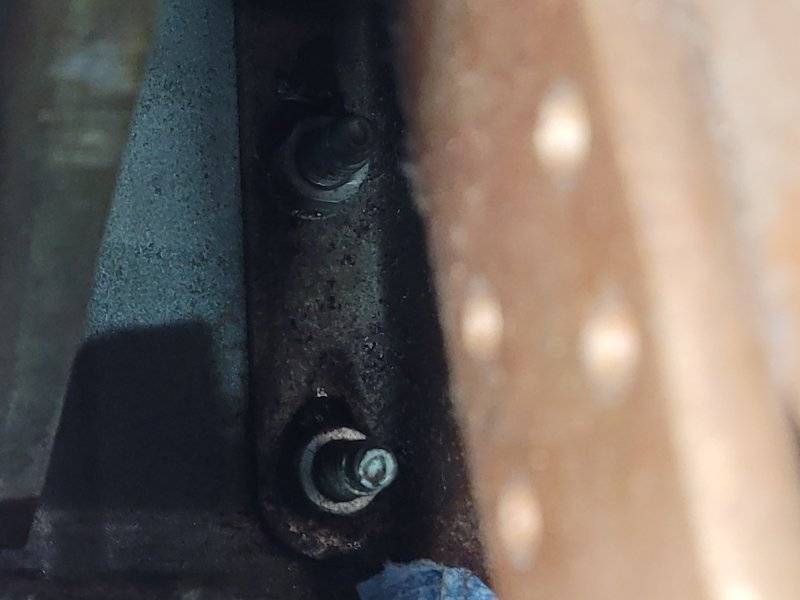 3 successfully extracted using a 1/2" deep socket and two "wobble" extensions.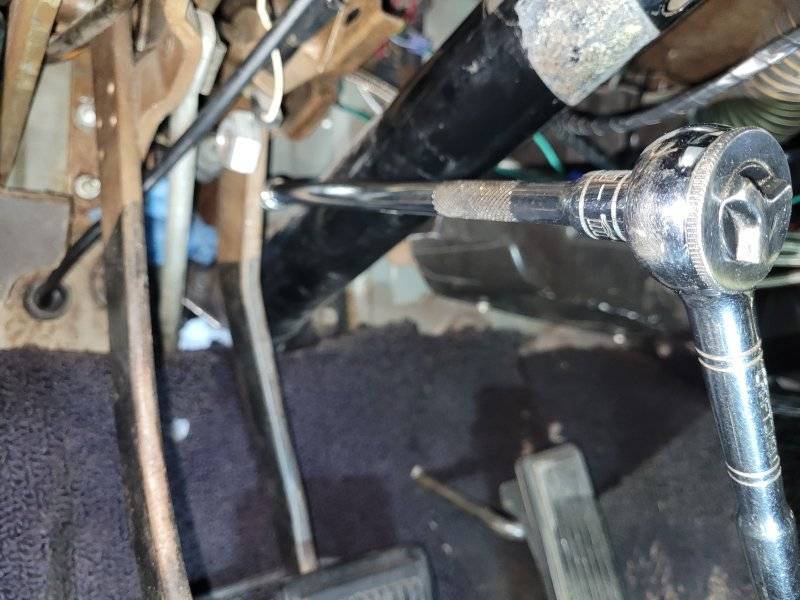 With the clutch pedal/rod/etc in the way, this was how I got the top left nut. Knew I bought these "crows feet" 30 some years ago for an upcoming job!
Making sure there's no more lost paint to spilled brake fluid. Cardboard jammed in place below the master and tube wrenches to seperate the master adapter fitting and brake line.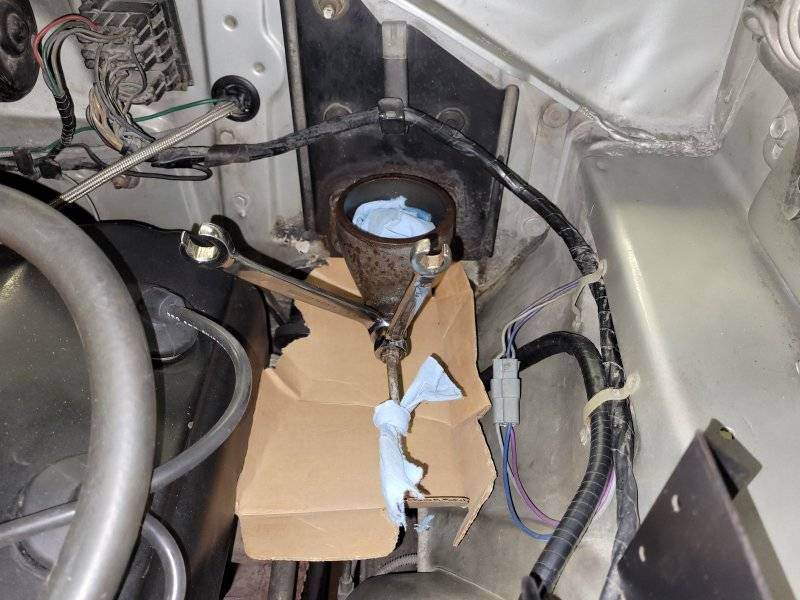 Master out and brake line capped. You can see how wet the firewall is where brake fluid was weeping out the back of the master cylinder and down into the interior.
Comparison of the OE I removed and the reproduction I had bought to originally do the job. Looks like I ordered the correct one and my OE is missing it's return spring! Guess I'll be stealing that from the new one. The brake fluid rotted the rubber boot, but there's a new one in the rebuild kit.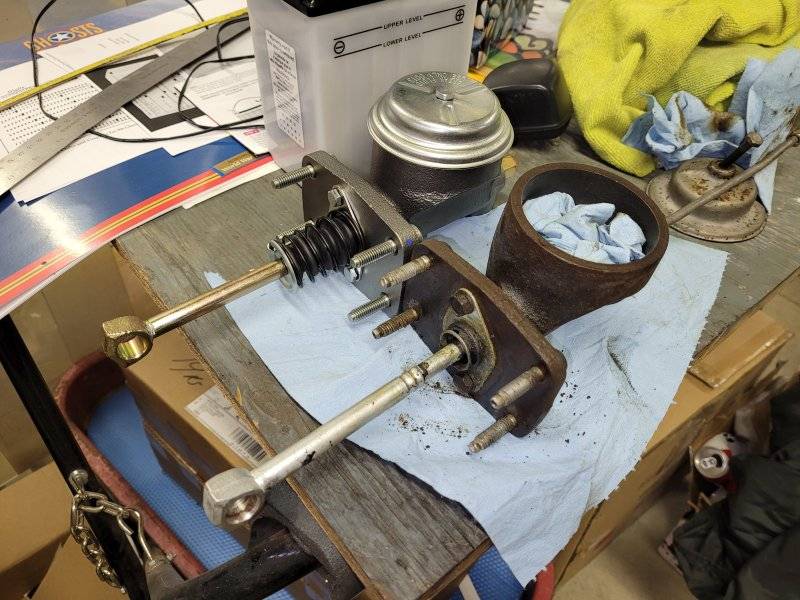 Two bolts out of the piston retainer and out comes the spool attached to the push rod by it's rubber "keeper".