Formerly hsorman
FBBO Gold Member
Local time

11:23 PM
Joined

Aug 8, 2011
Messages

5,937
Reaction score

11,131
Location
In 2015 I drove my 1970 Road Runner 5,800 miles across country (one way, then shipped it back). In 2022, I drove my 1973 Road Runner over 11,000 miles across country, both ways. I had so much fun doing those trips - hopefully you all enjoyed following along as I posted pictures during our tours!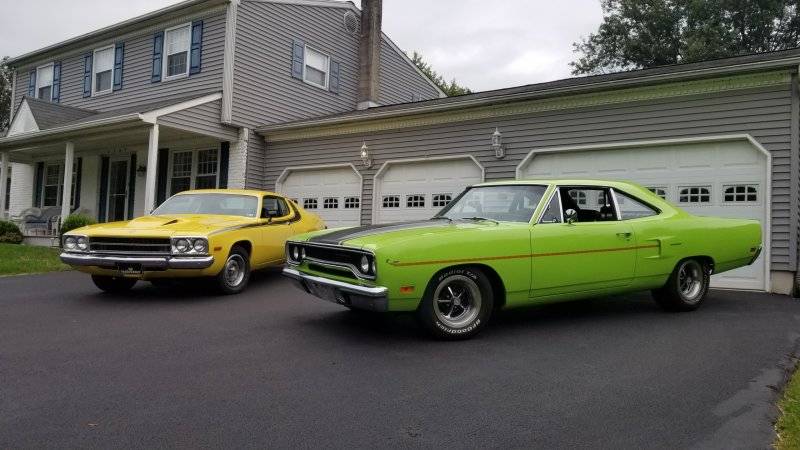 I always said if the Hot Rod Power Tour did a route East of the Mississippi I would sign up for it. Well, guess what? It is East of the Mississippi this year so I signed up to be a "Long Hauler", which means I will drive the entire tour. At the Power Tour there will be lots of nice cars, so I will need to break out the best and take my 1970 Limelight Road Runner for this trip.
Of course, the name is the Hot Rod
Power
Tour. My 1970 is sporting the "born with" stock 383 engine with 92,000 miles on it. It runs well, but is a bit tired. It simply WON'T do for the Power Tour!
A couple of years ago I bought a 500 cubic inch stroker based on a 400 block. This engine was originally built by our own
@qkcuda
but sold by the guy who bought his Barracuda. I put this stroker into my car for a short time, but decided to pull it to check tolerances, etc.
In this thread I will prep my 1970 Road Runner for the Power tour (mostly build the engine back up again), and then I will post pictures during our trip to this same thread (rather than separate the threads as before). Hope you all enjoy following along the "journey"!
(Mods: If this needs to move to a different forum please feel free to do so)