Local time

3:46 PM
Joined

Oct 25, 2011
Messages

3,556
Reaction score

2,907
Location
I decided to just buy the YearOne reproduction wiring harnesses for the '69 Coronet.
Basically, just the dash harness, forward light harness, and rear light / convertible top harness. Don't need the engine harness, and I either already replaced some of the accessory harnesses like the tach and 4-speed reverse harness.
Some reasons I decided to go this route:
1 - Factory wire colors
2 - Original style connectors
3 - Original style light sockets that are not spliced into a repo harness
4 - New bulkhead connectors
5 - Factory wire routing
6 - Saving a lot of time.
I'll post more once I get the wiring.
I will end up modify some of it, but it has to be better than the original 54 year old wiring.
I decided to use the Eaton 31S-004-0 8 Relay, 8 Fuse, 200 Amp VEC to control power to the headlights (2 Relays), cooling fans (2 Relays for puller fans, Optional 1 relay if I need a pusher for the A/C?), A/C clutch (1 Relay), horn relay (1 Relay), 1 currently unused relay?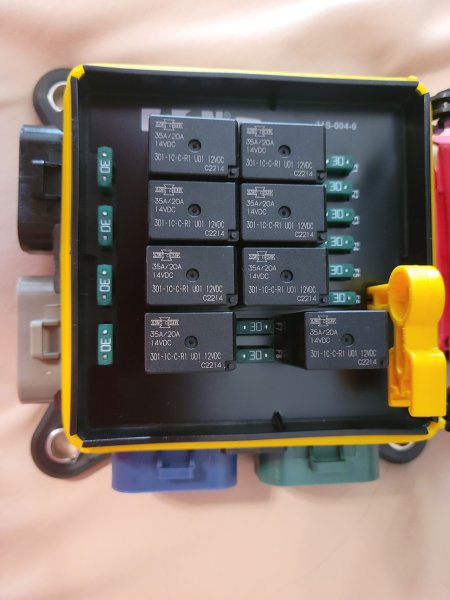 I think I will have over $2,000+ in wiring by the time this is all done.
I still need to re-do the "universal" FAST EFI harness so it fits the engine better.