FBBO Gold Member
FBBO Gold Member
Local time

5:07 AM
Joined

Mar 26, 2018
Messages

7,983
Reaction score

13,755
Location
I picked up this car about 6-8 years ago. It is 383 4-speed, very similar to my first new car. The only differences are the color combination and this one has a open 3.23 742 rear end. Mine was a 3.23 sure grip. Mine was QQ1, black interior. This one was HH1, copper interior. I completely disassembled it within a week of the purchase. Its been sitting in the corner of my body shop (now closed) for years. I sent it out for media blasting after disassembly and was very disappointed in what came back, but I found out what I had which wasn't nearly what I thought I bought. This car has already consumed 3 parts cars along with new AMD floor pans and a torsion bar cross member from one of the parts cars. I was never satisfied with the rear quarter panels, especially the right side. I did my best with the metal available at the time, but still ended up with more filler than I wanted in the right side. Also all the blocking never got the body line on that side to my satisfaction.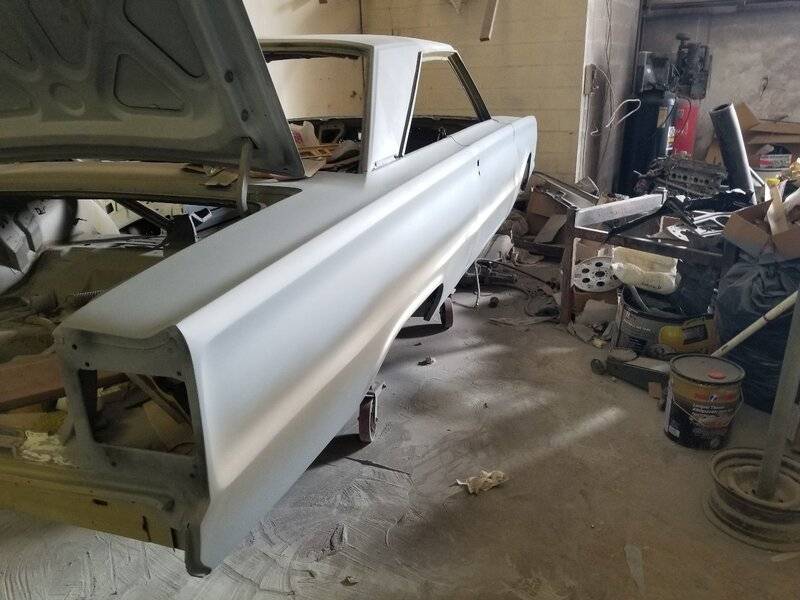 This week it's out of the corner and with the help of the new AMD quarters and outer wheel houses is beginning to get some attention.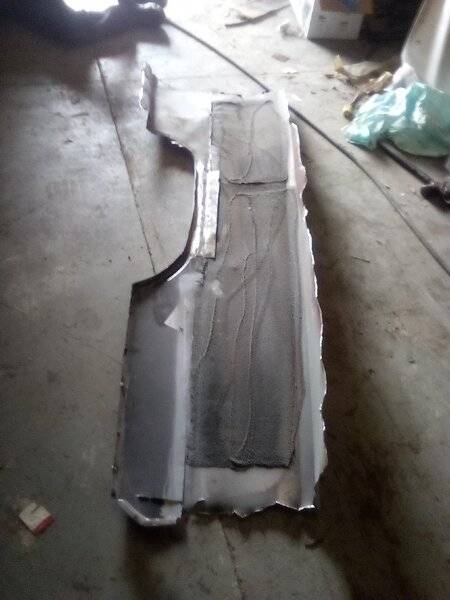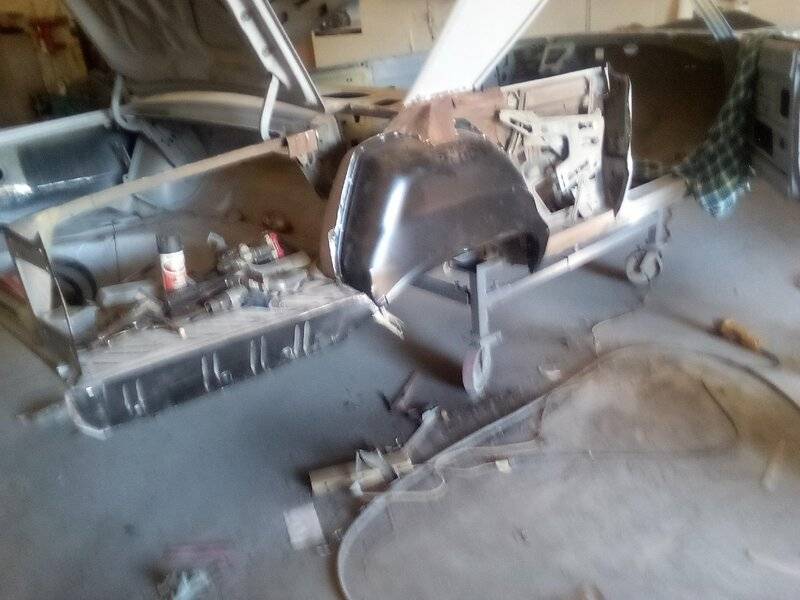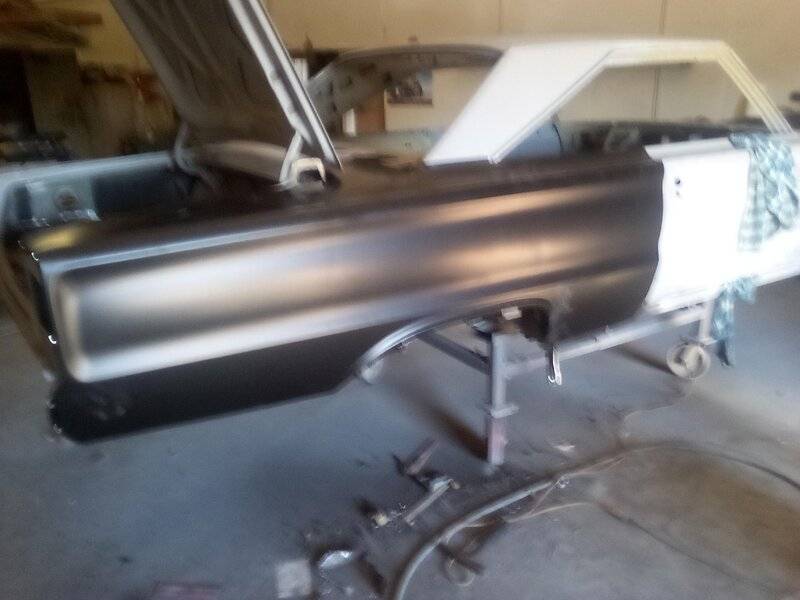 The new outer wheel house is now fully welded in place, and the quarter is hung and screwed in place. So far there are no issues with the new metal, it fit like a glove. The original quarter extension fits great, so it will probably be welded in by the end of the week. I will see how this compares to the left side and then determine if I will keep the work already done there or replace that side too.