Local time

8:08 PM
Joined

Dec 7, 2021
Messages

122
Reaction score

216
Location
Originally posted in a different section, but I have recently converted my 1968 Charger (318/904 combo) to a Gen III 5.7 Hemi with NAG1 transmission swap.
Donor car -
2006 Dodge Charger Daytona (Go-Man-Go color)
5.7 HEMI

NAG1 5 speed automatic transmission

Main ECM computer

TCM transmission computer

ABS module

Front control module

Drive by wire gas pedal

NAG1 shifter

Radiator

Radiator Fans

Power steering reservoir

Harness used -

Fuel system -
Upgraded to PTFE lines (8AN feed and 6AN return)
Engine -
Transmission -
Headers -
TTI - 1-3/4" with starter on passenger side -https://ttiexhaust.com/TTi5761RS.htm
Mufflers -

Oil filter relocation kit -
Driveshaft -
That is most of the list I used for the swap.
Also did a battery relocation kit and added inline circuit breakers.
NOTE - You can use a passenger car engine with front cover and low mount AC compressor using the TTI mounts. Just be aware you have to cut the back off the AC compressor. It is hollow and does not affect the unit in anyway, but the TTI mounts use a bolt hole that is right under the back of that AC compressor. I show a picture of what I had to cut off to make this fit.
You also need to trim some of the crossmember directly under the compressor by the engine mount for clearance to install unit and put bolts thru.
NOTE 2 - I have the Borgeson steering box upgrade and use the 2006 Charger power steering pump and reservoir. The TTI headers and motor mounts clear this perfectly.
Ryan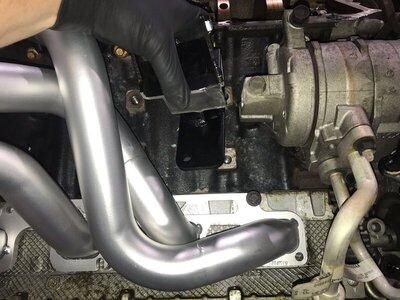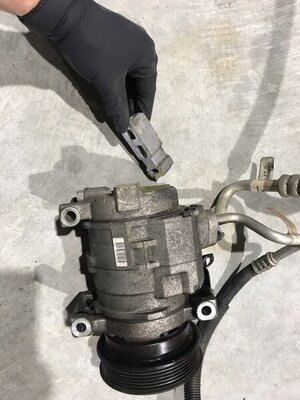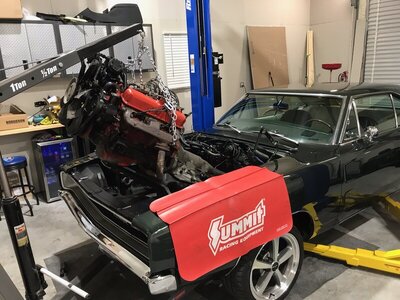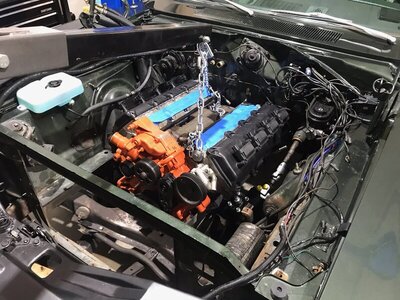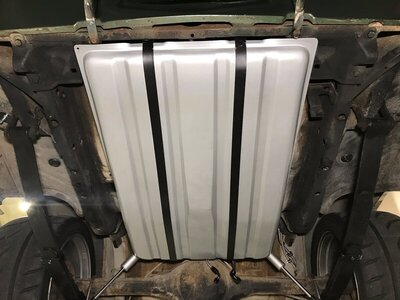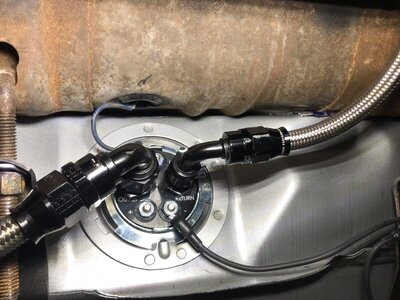 Last edited: