Life is full of turns. Build your car to handle.
FBBO Gold Member
Local time

4:23 PM
Joined

Apr 13, 2012
Messages

30,465
Reaction score

100,171
Location
I am going through the 440 in my car....
Re-Rebuilding the 440-493 in a 1970 Charger
One issue that I just noticed is the tech sheet that came with the new valve springs I bought.
I have the Edelbrock Performer RPM aluminum heads so I bought replacement springs for them.
Check out the specs they list: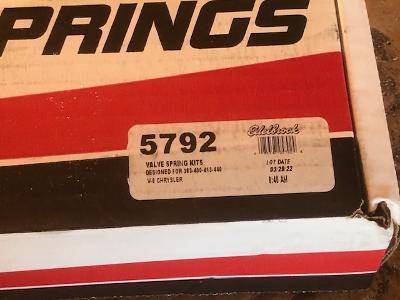 Check out the highlighted part:
Max valve lift is .480 + .050 = .530 ? This is odd. I've had these similar springs in place with the Lunati and this Mopar Performance cam, both with a LOT more lift than that. I'm at .564 with the '528 cam and .576/.600 lift with the Lunati. How is this possible?