Super Commando
FBBO Gold Member
Local time

3:16 AM
Joined

Nov 18, 2022
Messages

1,094
Reaction score

4,030
Location
Tonight's progress…
My better half went to dinner with the hens, so I cranked up the heat and took advantage of the empty stall. The baseplate cleaned up really well, so did the fan. The paint used is VHT semigloss black roll bar paint.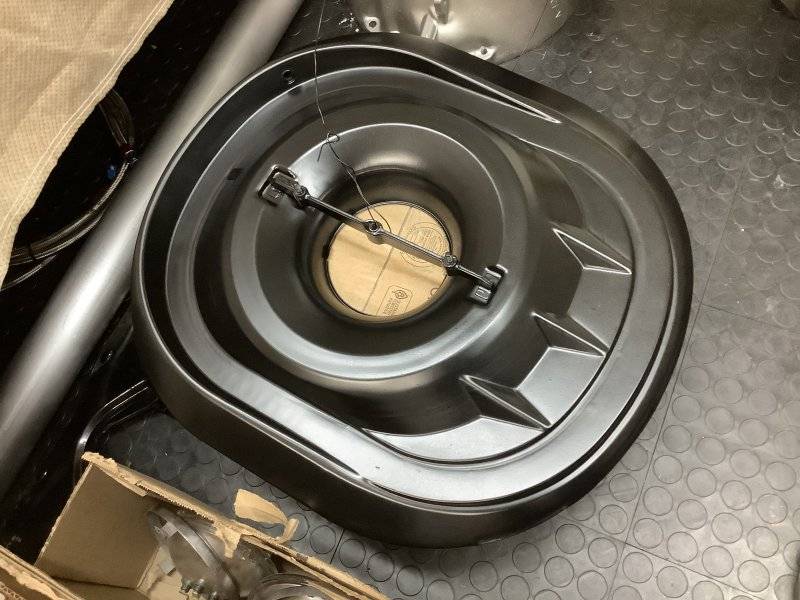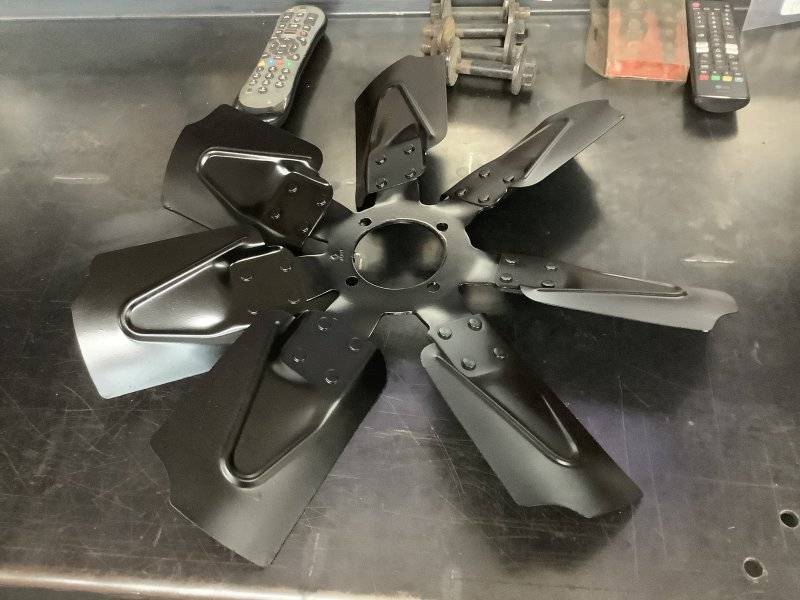 In between coats I turned my attention to the mini-starter. The lug under the white cover was kind of loose and pitted from arcing, but it never caused a problem. I straightened that out and squirted it with some Duplicolor semigloss black.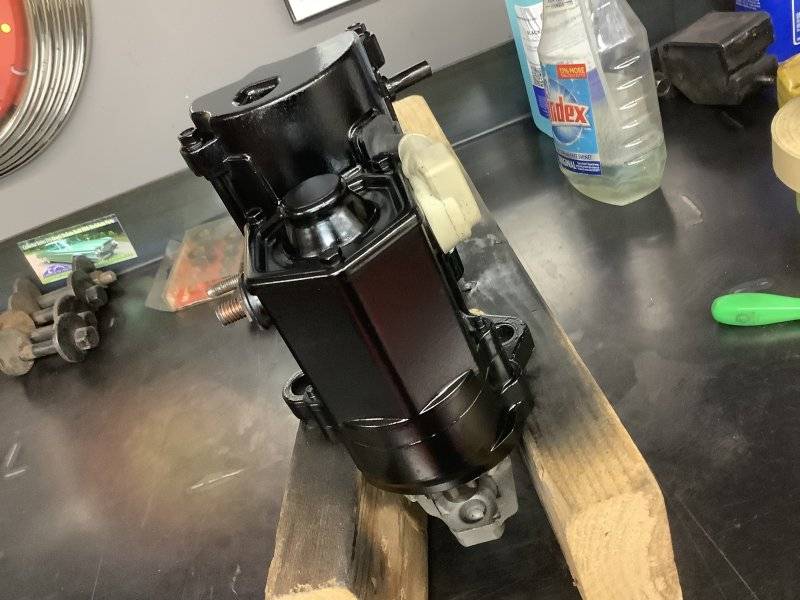 I'm hoping the subtle gloss and color variation between brands of paint adds some visual interest. Or am I overthinking this?