Life is full of turns. Build your car to handle.
FBBO Gold Member
Local time

4:59 PM
Joined

Apr 13, 2012
Messages

31,906
Reaction score

108,103
Location
I myself would make sure to remove as much air from the cooling system as possible before driving it again.
I have seen this in print before but still don't understand.
When I refill a cooling system, I squeeze the upper hose as the radiator gets close to full to burp out as much air as I can.
I'll often run the engine with the cap off to watch the flow and then top it off as needed. I will get it up to operating temperature and check the coolant level occasionally. If there is some other way to rid the system of air, I'm willing to learn.
The radiator arrived last week.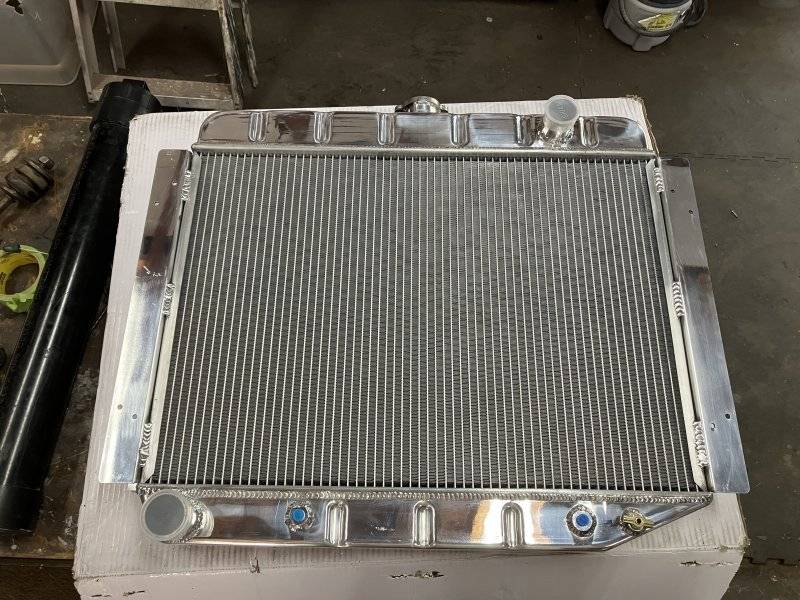 Pretty nice looking unit for a beat up car!
Transmission cooler at no extra charge….
Nice thick mounting flanges:
I went through my stash and picked a shroud. I have 2 from the 85-89 Chrysler Fifth Avenue cars. They had 26" radiators but also used bigger fans. The opening in the shrouds that I have are approximately 22", compared to around 20" in the stock shroud I have in the red car. I'll be using a bigger fan and shroud with this radiator. I've used a 19" 5 blade fan but I'm switching to a 20" 7 blade fan from that Fifth Avenue.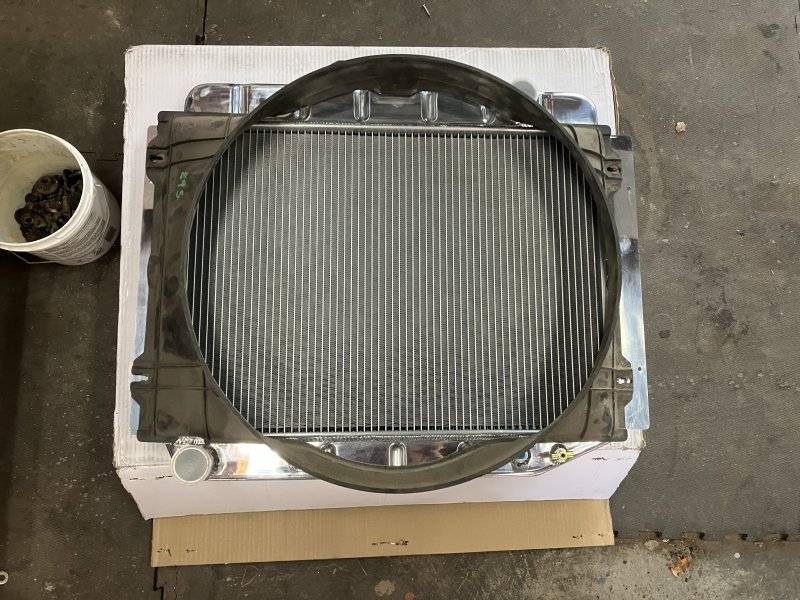 Since the shroud isn't stock, I had to clearance it a bit where the hoses will go.
Last edited: