FBBO Gold Member
FBBO Gold Member
Local time

11:00 AM
Joined

Feb 20, 2012
Messages

48,688
Reaction score

145,573
Location
Not that I or many here would buy one, but FJB strikes again.
Tightening legislation and problems with engine development have forced GM to reevaluate its product plans.
The
Chevrolet Corvette Z06
is an icon that has
been with us since 1963
, but its time in the sun is now coming to an end. Despite spending a fortune
on its engine
and tuning the chassis to
keep up with the demands of the Nurburgring
, General Motors has made the call to kill the Z06 before legislation does. GM has realized that the future of mobility is electric, and allowing the Z06 to be released to the public would "send the wrong message." The shocking news comes from a statement in which GM's Senior Vice President of engine development, Dr. Ian Michael Joshing says, "We set out to evolve the Z06's engine from the one used in the C8.R Corvette race car. At the time, we thought it would be possible to reduce emissions, but the pursuit of the most powerful naturally aspirated V8 has proven too great an endeavor for Detroit's finest engineers." He goes on to say that while it would meet current legislative targets, incoming rule changes for 2024 would mean the Z06 would be extremely shortlived.
Chevrolet
Save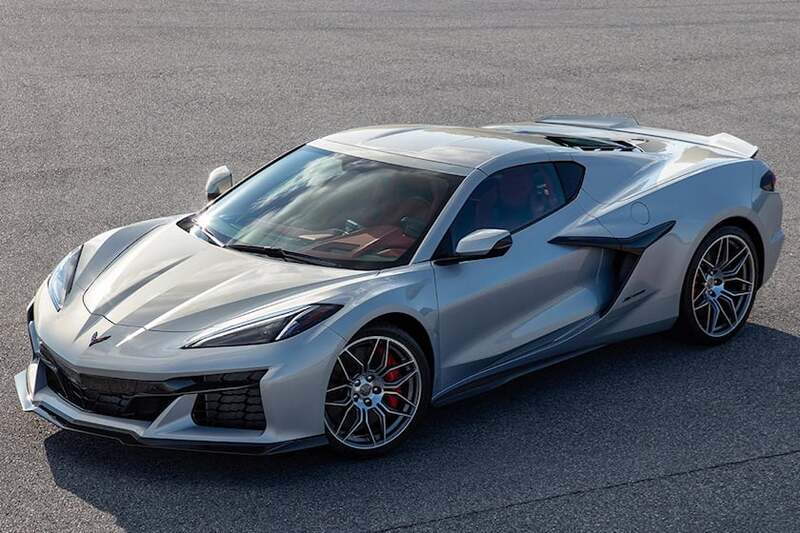 This is not unlike the move made by Subaru in deciding not to pursue an STI based on the current generation WRX. Furthermore, we've already seen Mercedes-AMG struggle with turning a racecar engine into a street-legal one with the AMG ONE.
GM has had no problem
killing cool cars in the past
and is still facing
numerous production challenges
that have added months or even years to the wait times experienced by even regular Corvette Stingray owners, thereby preventing Z06 production from getting underway soon enough to justify the investment. Thus, Chevrolet has decided that killing the Z06 in America would provide the best outcome for everyone. With no Z06 orders to fulfill, the regular Stingray's production schedules can catch up with demand, before a sticker pack and some new colors are introduced at the end of 2023 as part of a Final Edition send-off for the combustion-powered sports car. But what of all the engines already produced, and what happens to reservations already made?
Well, that V8 with its flat-plane crank resonated well with the public, so Chevy will sell it as a crate engine alongside its
10-liter Hellephant eater
. However, it will be sold with restrictions and buyers will have to sign an agreement stating that the engine will only be used in regulated motorsport applications. As for the myriad interested buyers of the actual car, their pre-orders have already been converted to E-Ray reservations, which Hank Enyo-Chen, GM's Junior Executive Vice President of North American Operations & Activities, concedes "will disappoint those who do not share [GM's] vision."
The E-Ray will be the first hybrid Corvette, and with close to 650 horsepower expected to come from this setup, Z06 buyers won't be missing out on much in terms of raw performance, although the experience will certainly be less engaging. For the C9 generation, the Z06 will return, but as a range-topping all-electric halo car. You may not like this new world, but it's the one you've got so you may as well embrace it.
https://carbuzz.com/news/chevrolet-...tm_campaign=carbuzz-facebook&utm_content=post